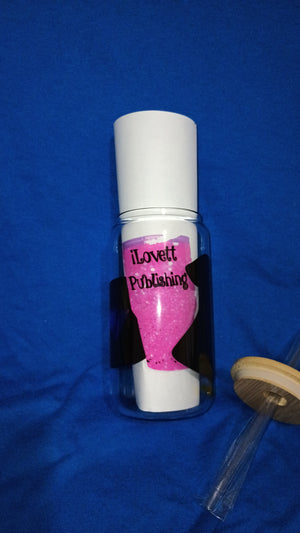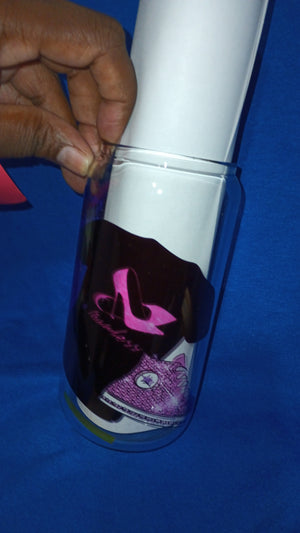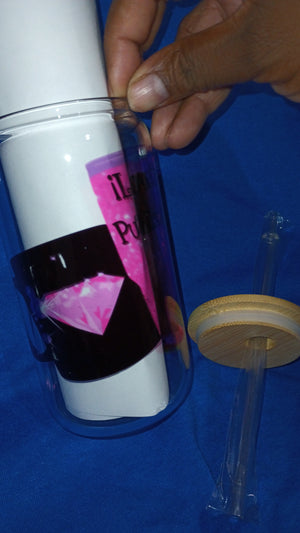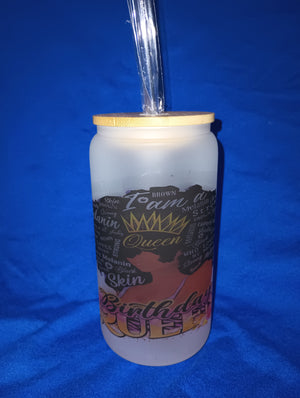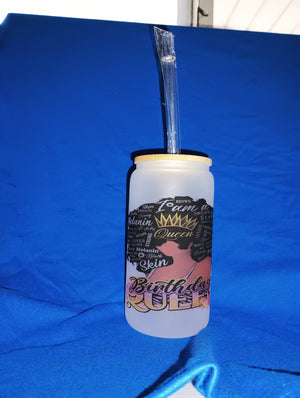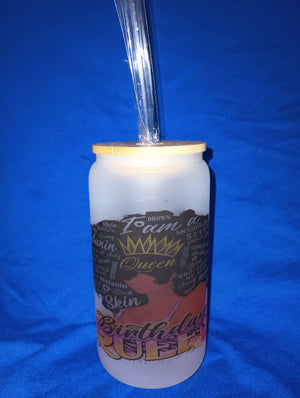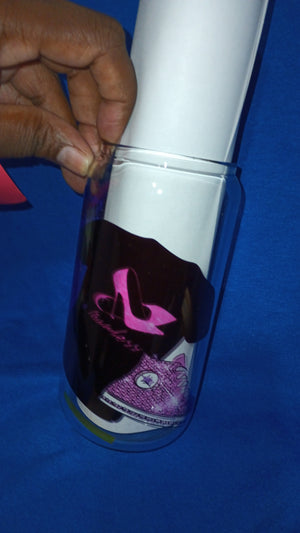 Mz. Topsy's Creations, LLC
Custom 16oz Glass Can or Frosted Glass Can
Looking for the perfect CUSTOM gift to give?? THIS IS IT!! This is the perfect gift idea for birthdays, bridesmaids, or for no reason at all!
Each glass comes with a bamboo lid and straw.

 The bamboo lids should be hand washed and the silicon rings removed while washing and put back on when the lid is dry. Do not let lids soak for long periods of time.

Holds 16 oz of your favorite beverage
Graphics are printed (onto one side) onto the glass creating a smooth and long-lasting design.